At McDonough, we are committed to keeping your Rack and Pinion elevators running safely and reliably. Over 45 years of industry experience has given us the expertise to service all brands of rack and pinion elevators including Stros, Pega, Geda, USA Hoist, and Alimak models. We offer a variety of parts, preventative maintenance, repair services, outage support, elevator refurbishments, and modernizations. Schedule an elevator consultation today so we can visit your site and develop a customized solution for your Rack and Pinion elevators.
Contact us today to discuss your project needs with our Sales team.
Rack and pinion elevators, also known as permanent manlifts or personnel elevators, offer faster installation times, lower service costs, and simpler
maintenance
procedures than other elevators…
SmartRack™ – American Made Rack & Pinion Elevator Control System
McDonough Elevator, in conjunction with Smartrise Engineering, has developed an elevator control system designed specifically for rack and pinion elevators. The new SmartRack™ controller can be used in any rack and pinion elevator make / model thereby eliminating the need for OEM technical support.
As a licensed elevator contractor, McDonough offers maintenance and repair services on all brands of rack and pinion elevators.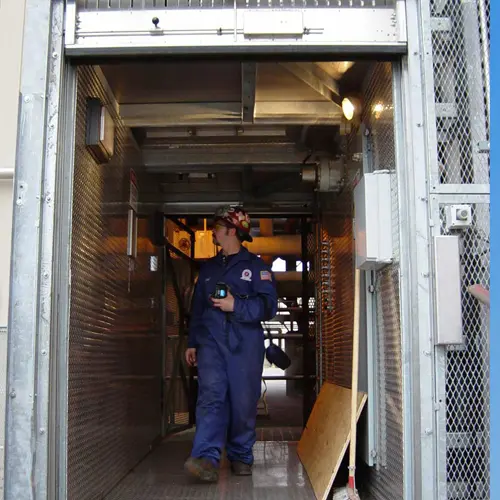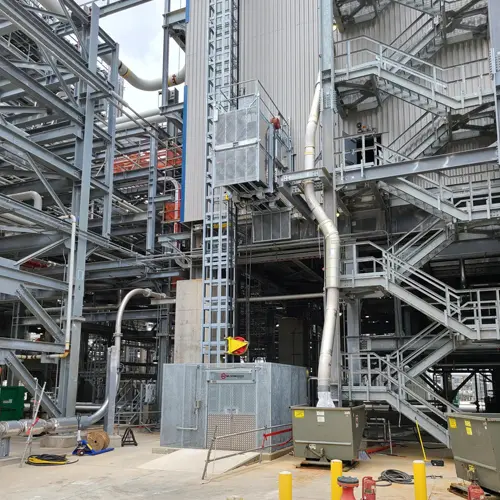 Modernization & Refurbishments
A refurbished rack and pinion elevator is a cost-effective alternative to buying new equipment. McDonough can refurbish any rack and pinion elevator, whether operated as a permanently installed elevator or temporary construction elevator…
We carry an extensive inventory of replacement parts for all major brands of rack and pinion elevators. These parts are available in our US-based warehouses.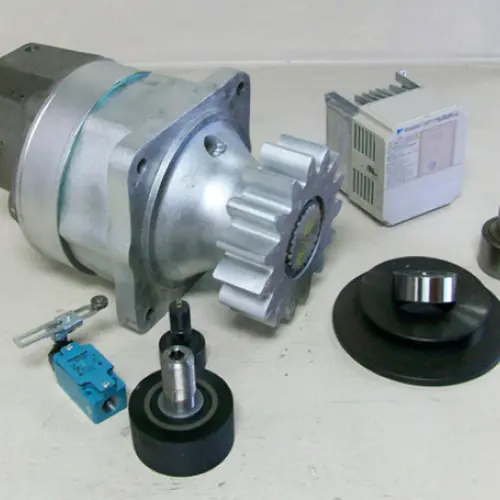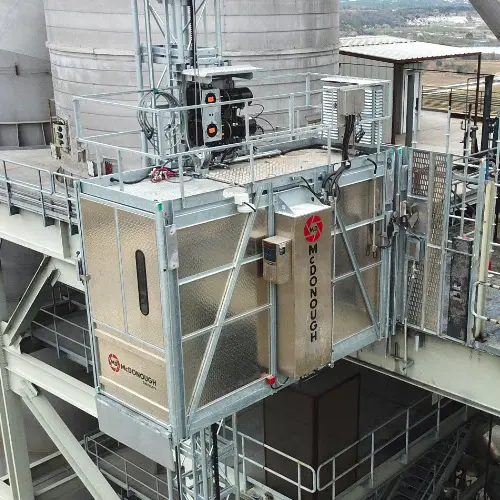 Before making any decision on your
industrial elevator
 it's important to get an expert's opinion. Whether or not you currently work with McDonough, our experts in
rack and pinion
consultants will visit your site and provide a detailed report on your elevator's condition along with an action plan.
McDonough. Elevating Project Success Since 1976
Since 1976, McDonough has been elevating project success for commercial construction projects and industrial facilities. Our best-in-class customer and technical service provide the foundation for the rental and sales of vertical solutions – construction elevators, self-erect tower cranes, and material transport platforms. Serving the entire United States from locations in Houston, Anaheim, Baltimore, Atlanta, and Tampa we are prepared to service projects across the country.